Kid Bolo Tie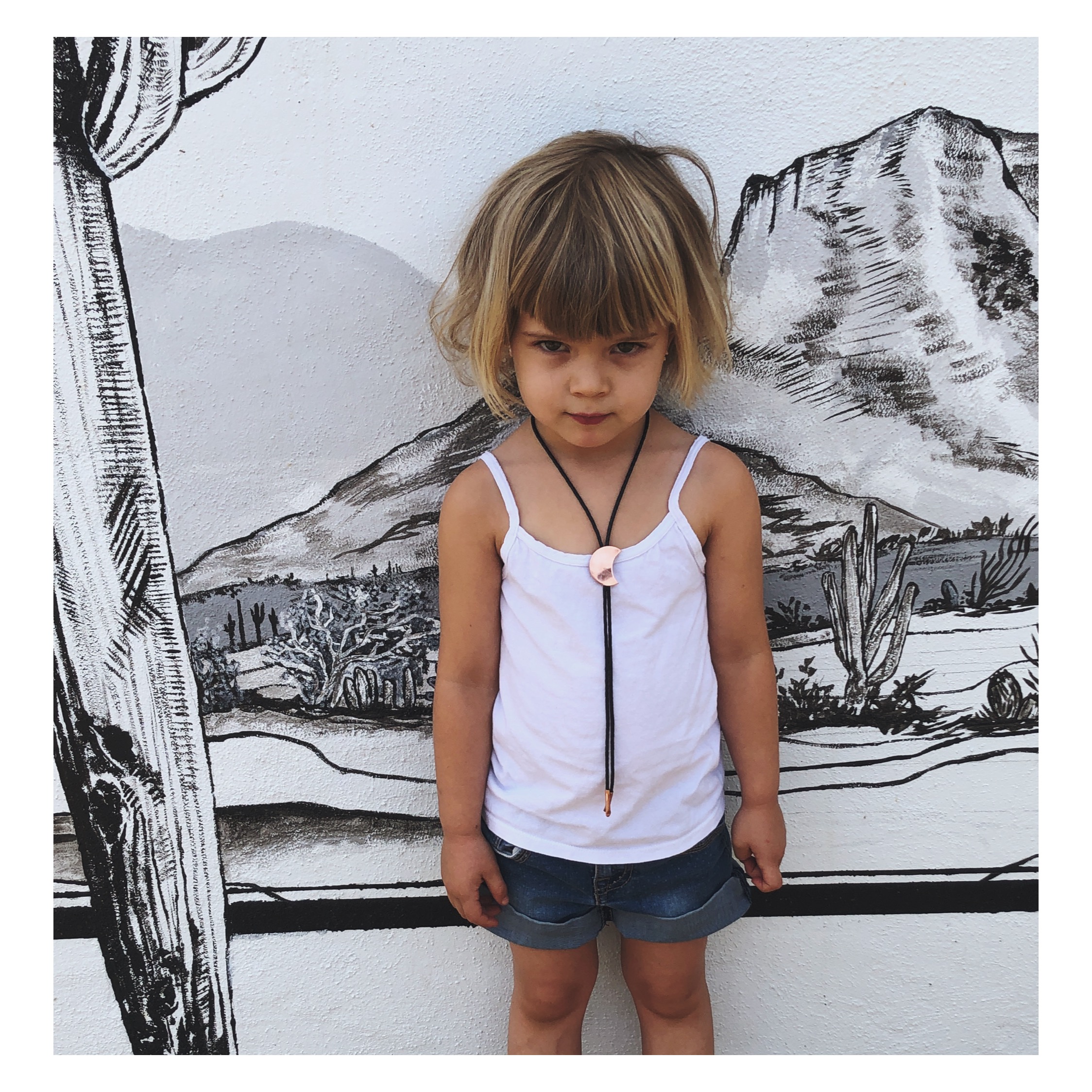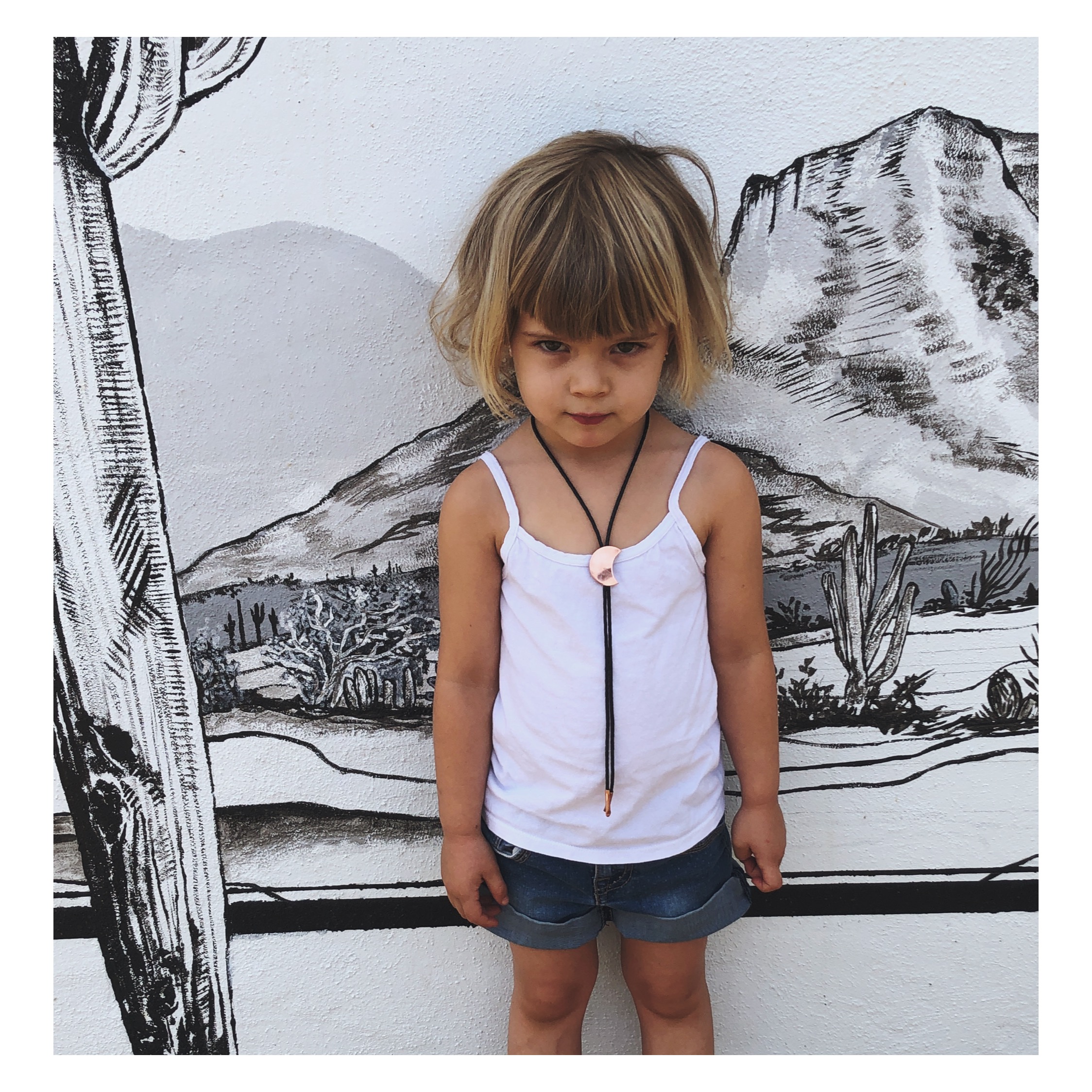 Kid Bolo Tie
Bolo ties fit for littles! (Age 3+)
Choose which one at checkout.
Copper pendant and tips, clasp at back of the neck for break release in the case of snagging (if the kid is wrestling or climbing etc, and the cord gets caught on something, clasp is designed to break free instead of harming the kid's neck). Machine braided leather cord is 32" long.
For all genders.
Pendant measures 1" - 1.25" across, depending on the design.
Listing is for ONE bolo tie.
**********USE CAUTION when putting ANYTHING around a child's neck. Adult supervision required at ALL times. For ages 3+ only. If you're unsure the child will be safe wearing this item, DO NOT USE. All children are different and develop differently and at varying rates, some kids may be safe wearing this item, others may not. USE YOUR INTUITION on a case by case basis. Heliotrope will in no way be held responsible for any injuries related to wearing this product. Be safe, ya'll!